Buen
Provecho
Peru has made its way to the Eaux-Vives. At ALMA, we fuse South American flavors and family-style dishes to provide a unique culinary experience. The challenge? Provide Geneva with a taste of the diverse Latino cuisine, putting forward dishes as complex but as interesting as the tiradito apaltado, the pulpo anticuchero or the lomo saltado. When it comes to the setting, the culmination of the work and efforts of the Ateliers Beau Regard, Philippe Cramer Interiors, interior-designer Chloé Said and artists Patrick Csajko and Robin Bucher have enabled ALMA to benefit from a wonderful, evasive, ethno-chic vibe.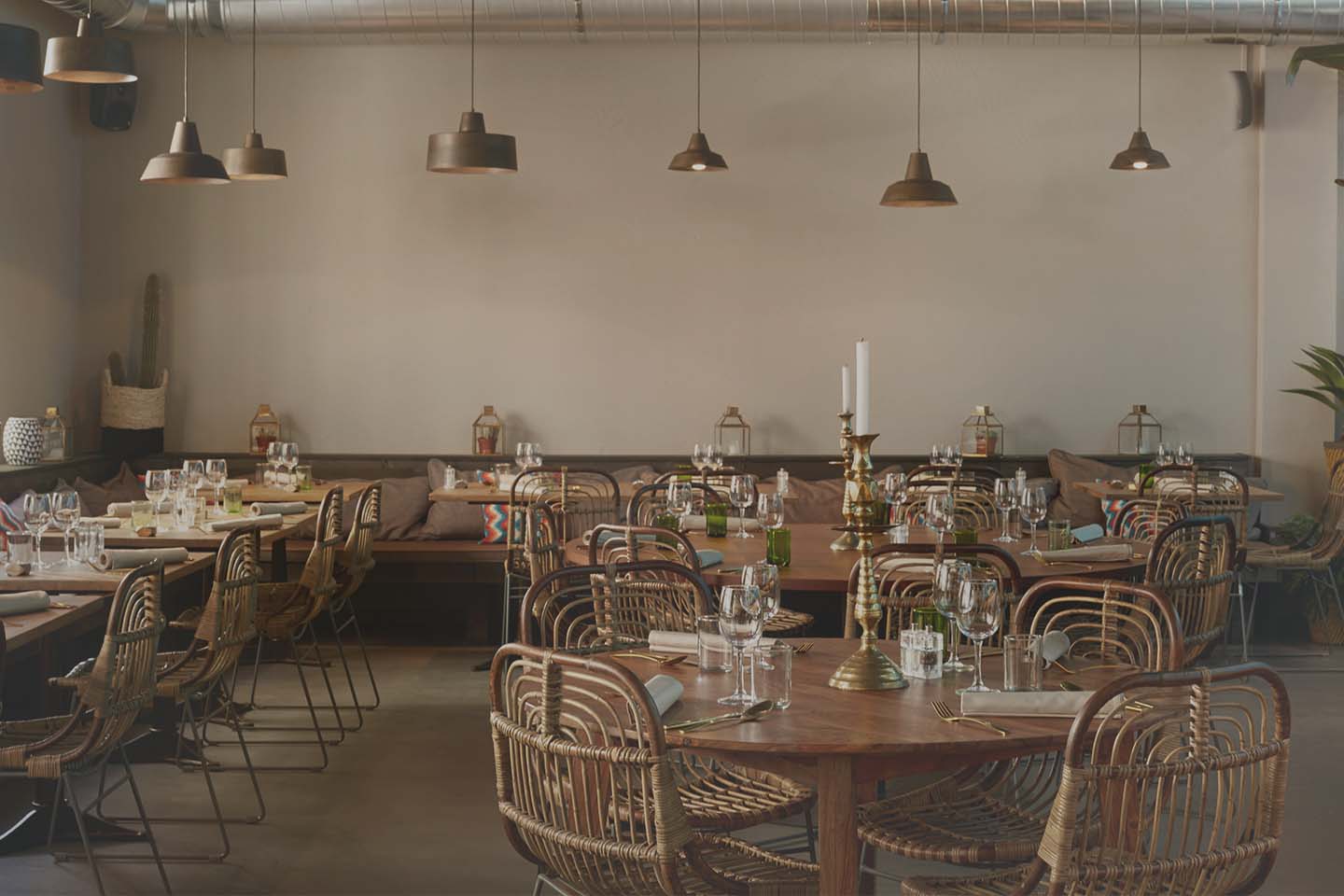 "There are some addresses in Geneva that are staples, ones that you cannot miss, and ALMA will most definitely belong to that list."

Choisis ton resto

"Forget your poncho and your pan flute! ALMA is Peruvian but doesn't surf on a folkloric wave. It resembles more of a confident lounge, where one can come and taste exotic flavor."

Friday Magazine
PARA PICAR Y COMPARTIR
Empanada de ternera 5.50/u
Beef, piquillo peppers, Chimichurri sauce
Empanada de verdura 4.50/u
Asian vegetables wok empanada, Chimichurri sauce
Guacamole 12.00 | gluten free
Fresh daily prepared guacamole with spicy tortilla chips
Trio de Nigiri 16.00 | gluten free
Tuna tartare, crispy rice, Chili garlic sauce
Calamares 22.00 | gluten free
Deep fried calamari, huacatay powder, Rocoto sauce
Tostada de Atún 21.00
Wonton leaves, Nikkei tuna tartar, avocado cream, radish pickles
Yakitori Nikkei 14.00
Skewered chicken skewers in Miso and Ají Panca sauce
Tacos de Tinga de Res 16.00 | gluten free
Beef ribs, corn tortilla, tomato, onion, Chipotle, avocado
Bao al vapor con Panceta de cerdo confitada 8.00
Pork belly, tamarind sauce, cucumber, creamy Rocoto sauce
DE LA PARILLA
Entrecot a la plancha 42.00
Entrecote Parisienne, potato millefeuille, caramelised onions with Chifera sauce
Lomo saltado 37.00
Wok sautéed beef rumsteck filet with red onions, coriander, cherry tomatoes and potatoes
Pollo 24hrs 32.00
24 hrs marinated boneless chicken leg with Rocoto marinade, spring onions, coriander yogurt
DEL MAR
Merluza en caldo Nikkei 35.00
Hakefish, Nikkei broth, tortellini filled with shrimps, steamed pak choy
Pulpo Anticuchero 39.00
Grilled octopus tentacules, Anticuchera sauce, sweet potato cream, papas a la Criolla
Gambas gigantes a la plancha 38.00 | gluten free
Prawns a la plancha, roasted Ají Amarillo pepper butter, Chimichurri, crispy potato sticks
VEGANO
Ensalada de quinua 35.00
Dried apricots, quinoa, fresh minth, creamy sauce, crispy Planted chicken croquettes, avocado-veggie mayonnaise
CEVICHES
Ceviche Clásico 26.00 (grande portion +10.00) | gluten free
Sea bass, Tiger's milk, Ají Limo, sweet potato, coriander
Ceviche Nikkei con Pasión 28.00 (grande portion +10.00)
Tuna, Tiger's milk with passion fruit, Ají Limo, red onions, ginger, avocado, crispy wanton
Ceviche Mixto del Norte 26.00 (grande portion +10.00) | gluten free
Sea bream, shrimps, lime juice, Ají Limo,red onions, coriander
TIRADITOS
Tiradito de carne 30.00
Slices of beef, Ponzu sauce, Huancaína sauce, crunchy onions
Tiradito apaltado 28.00 | gluten free
Slices of raw salmon, mango, Ají Limo, avocado Leche de tigre
Tiradito de Hamachi 29.00 | gluten free
Sliced yellowtail, creamy Leche de tigre with Rocoto, Chalaquita and choclo
PARA ACOMPAÑAR
Camote frito 9.00 | gluten free
Sweet potatoes fries
Arroz con choclo 8.00 | gluten free
Steamed jasmin rice, choclo
Wok de verdura 8.00 | gluten free
Mixed seasonal vegetables stir-fried in the wok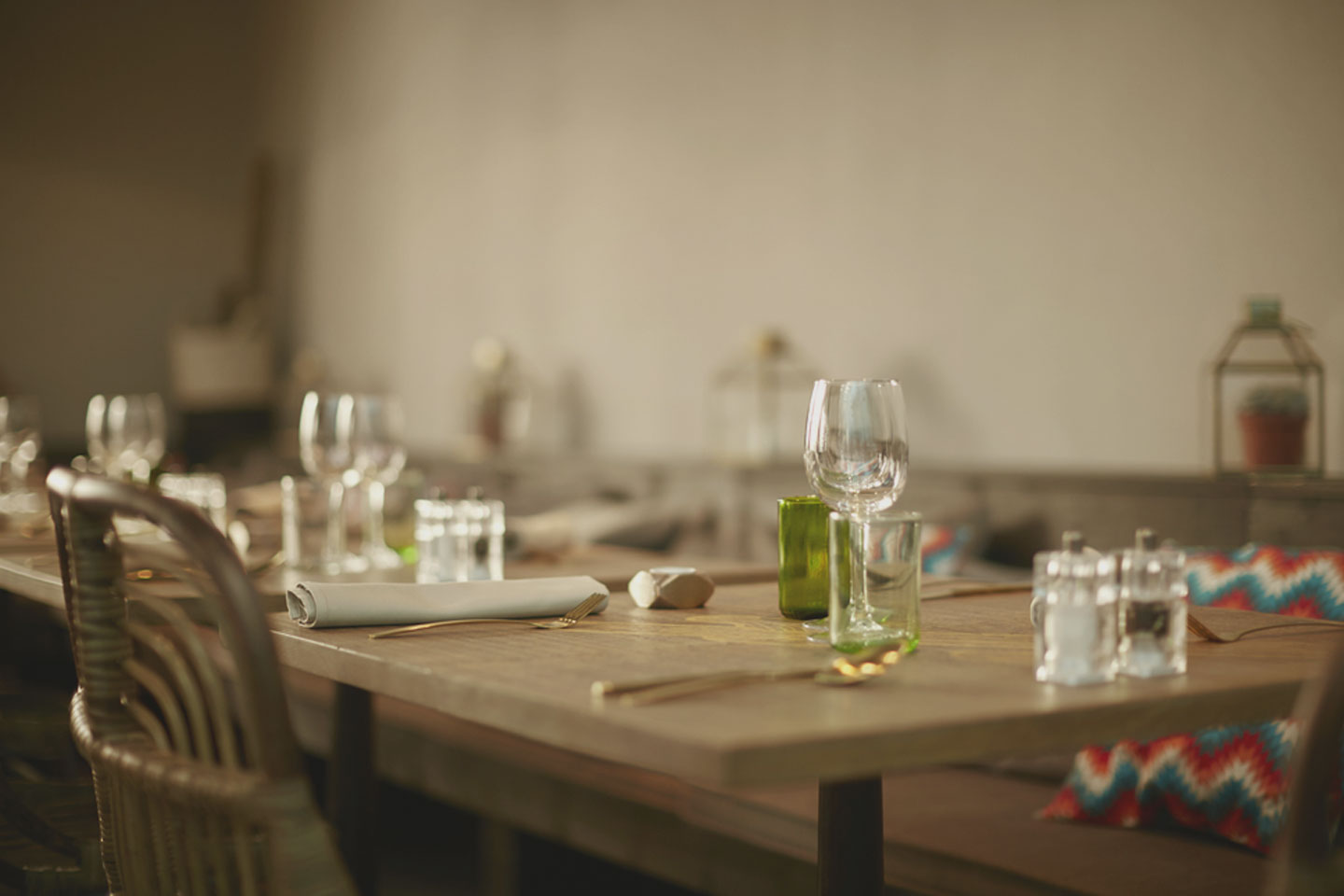 Discover our daily specials, our exclusives and take part in prestigious events by joining El Boletin of ALMA.
Opening hours
Tuesday-Friday: 12:00-14:00
Tuesday-Wednesday: 19:00-22:00
Thursday-Saturday: 19:00-22:30