Buen
Provecho
Peru has made its way to the Eaux-Vives. At ALMA, we fuse South American flavors and family-style dishes to provide a unique culinary experience. The challenge? Provide Geneva with a taste of the diverse Latino cuisine, putting forward dishes as complex but as interesting as the tiradito apaltado, the pulpo anticuchero or the risotto de lomo saltado. When it comes to the setting, the culmination of the work and efforts of the Ateliers Beau Regard, Philippe Cramer Interiors, interior-designer Chloé Said and artists Patrick Csajko and Robin Bucher have enabled ALMA to benefit from a wonderful, evasive, ethno-chic vibe.
Book a table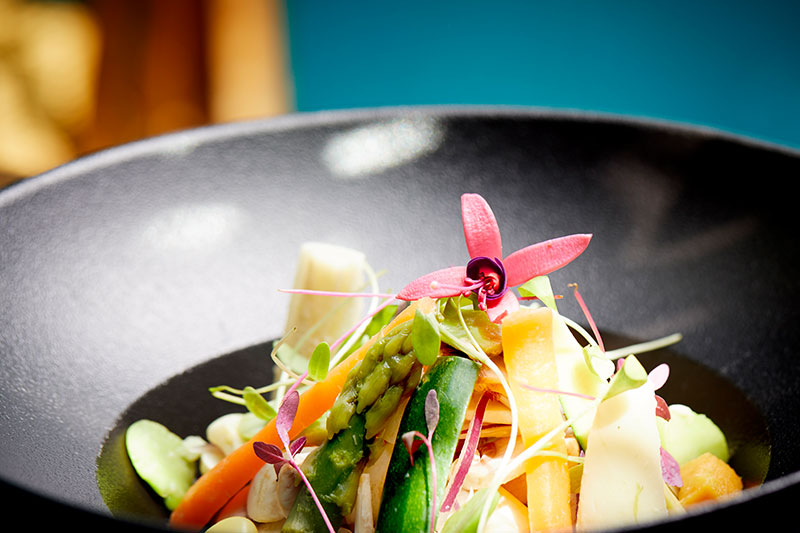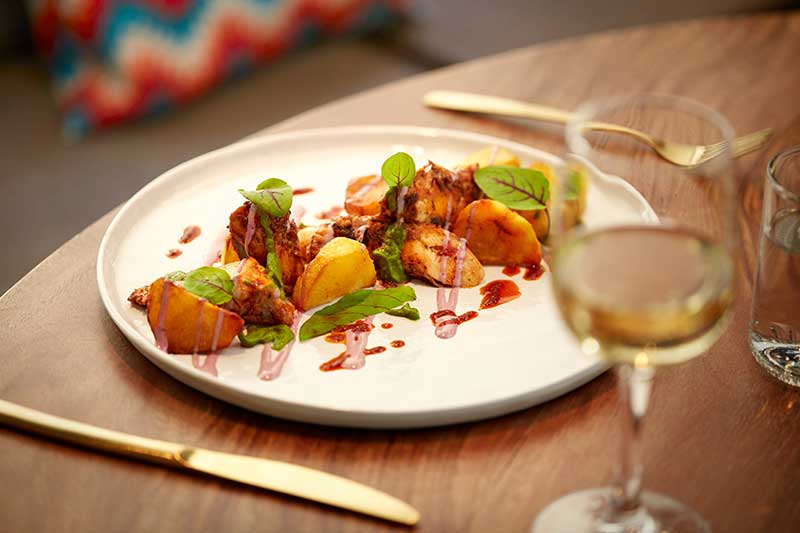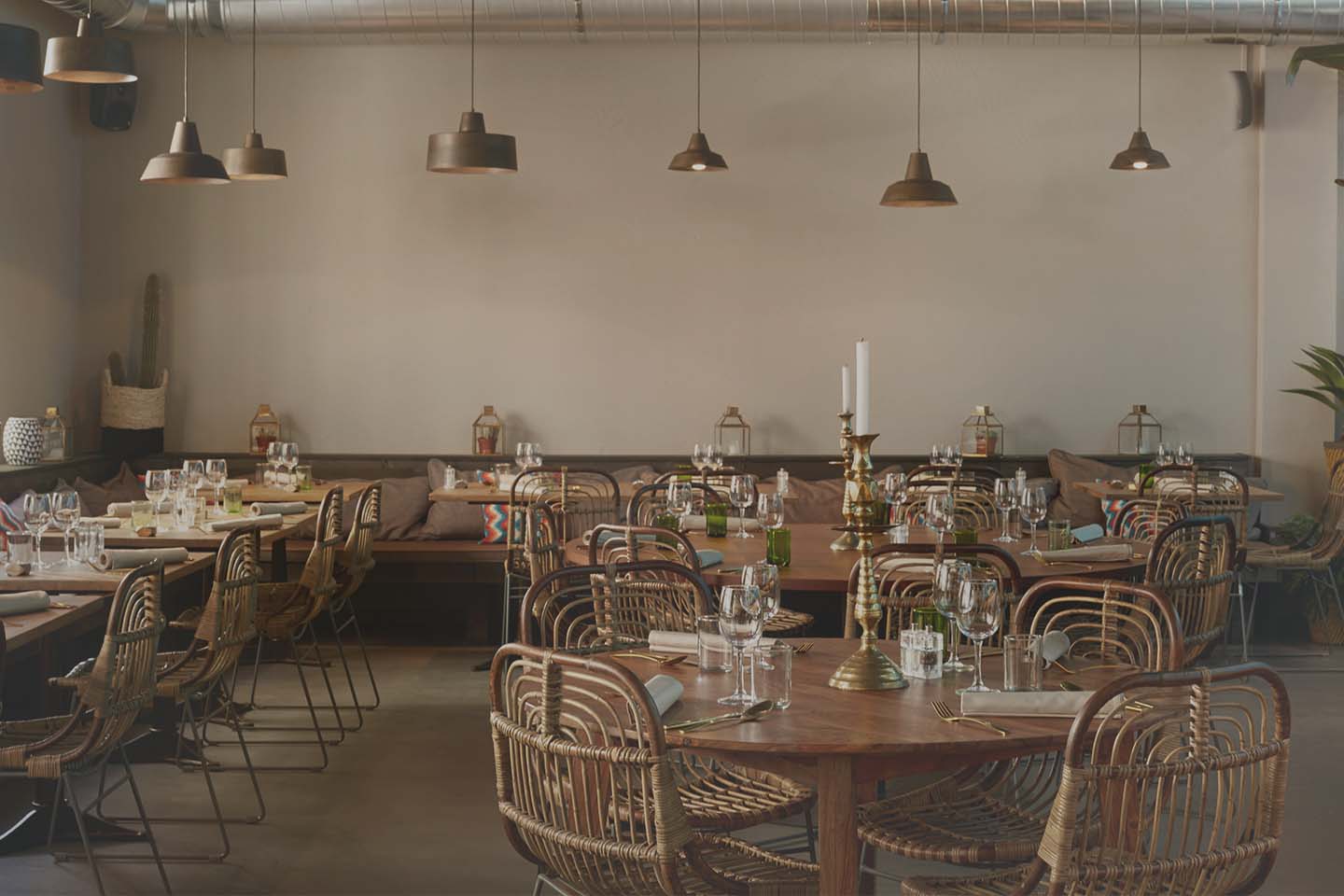 "There are some addresses in Geneva that are staples, ones that you cannot miss, and ALMA will most definitely belong to that list."

Choisis ton resto

"Forget your poncho and your pan flute! ALMA is Peruvian but doesn't surf on a folkloric wave. It resembles more of a confident lounge, where one can come and taste exotic flavor."

Friday Magazine

Guacamole 13.00
Home-made, corn nachos
Yuca frita 12.00
Fried manioc bites with huancaïna sauce
Tequeños (6 pcs) 12.00
Fried cheese bites with avocado puree
Anticuchos del chef (4 pcs) 16.00
Mini grilled meat skewers, anticuchera sauce
Empanadas (3 pcs) 13.00
Beef empanadas
Jalea marina 23.00
Seafood mix, criolla sauce

Ceviche 24.00
Sea bream, lime leche de tigre marinade, sweet potatoes and corn cholo
Ceviche Nikkei 29.00
Tuna, soy leche de tigre marinade, daikon and cucumber
Tiradito de Salmon 21.00
Salmon, aji amarillo leche de tigre
Causa limeña 16.00
Avocada causa, choclo corn, beets and puffed quinoa
Ensalada Lima 18.00
Quinoa, avocado, choclo corn, pomegranate, green salad, feta

La Pesca 35.00
Cod, jalapenos puree, pak choï, nikkeï sauce
Quinoto vegetariano 23.00
Quinoa risotto with asparagus and seasonal mushrooms
Tacu tacu con mariscos 32.00
Wok sauteed wild gambas and calamari white bean tacu tacu
Risotto de lomo saltado 41.00
Grilled beef fillet with sauted vegetables, aji amarillo risotto
Lomo inka 44.00
Grilled beef filet, yuca frita, chimichurri sauce
Pulpo Anticuchero 38.00
Grilled octopus, anticuchera sauce, rice and mayonnaise with purple olives

Beso del Alma 12.00
Coconut and maracuya panna cotta
Cheesecake de Lúcuma 12.00
Andrean fruit cheesecake
Alfajores 11.00
Dulce de leche biscuits, lucuma ice cream
Choco-Quinoa 12.00
Dark chocolate and crunchy quinoa mousse
Helados (per scoop) 4.00
Lucuma, chicha morada
Opening hours
Tue-Wed : 12:00pm to 3:00pm and 6:00pm to 12:00am
Thur-Fri : 12:00pm to 3:00pm and 6:00pm to 2:00am
Sat : 6:30pm to 2:00am
Contact
and Reservations
Reservations can only be made by phone.
ALMA RESTAURANT
6 rue Henri-Blanvalet
1207 Geneva
Tel: +41 22 736 31 48
Email: info@alma-geneve.com